Founding Impact: Exploring the impact startup scene in Romania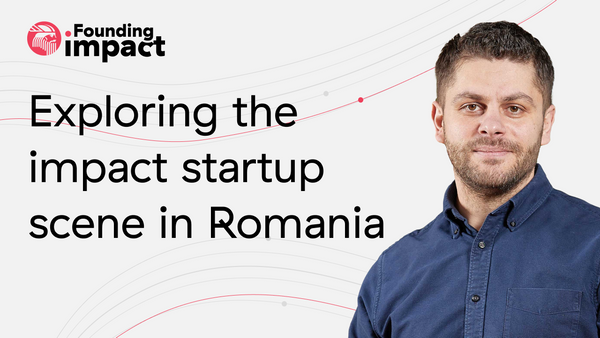 A few years back, Romania wasn't the primary destination for impact investors looking for interesting projects so far, but it's changing now.
That is because the Romanian startup ecosystem is growing fast. There are more and more impact-driven startups present on the market, willing to make a change and to solve the pressing problems of today.
In this episode, Kasia Zalewska and Vlad Gliga from Rubik Hub talk about the tremendous change that has been happening on the Romanian startup scene for the last few years.
Watch the full episode and find out more.
Links:
👉 Vlad's Linkedin
👉 Kasia's Linkedin
👉 Maciej's Linkedin
👉 Our website
👉 Rubik Hub
👉 UiPath
👉 TypingDna

Check out other episodes 👉 here 👈
If you have any questions, feel free to contact us at foundingimpact@ragnarson.com
At Ragnarson we help companies deliver great products. We take care of development and deployment so that they can focus on growing the product and working with customers.