Founding Impact: From missing classes to helping tech companies do good. Guest: Daniel Di Giusto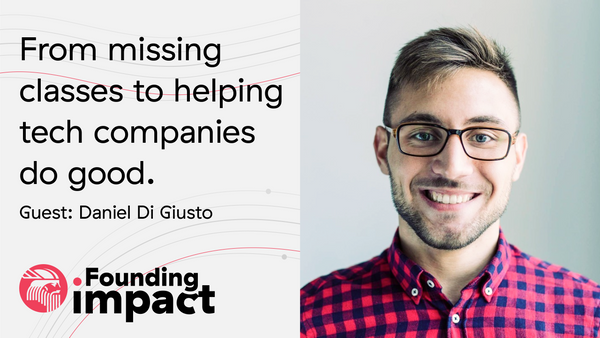 Why is everyone so crazy about communities these days?
It's a great way to meet interesting people. As the guest of this episode said, it became his addiction at some point.
But it's not only about that. People bring new possibilities.
In this episode, we talk with Daniel, the co-founder and Head Of Tech For Good Community at Tech To The Rescue.
His story began with the local startup community. He leveraged it and found his sweet spot in the impact space.
Now, he's on the mission of matching non-profits with tech companies to solve the world's problems.
If you want to learn more about his story, check out the whole episode!
Check it out to learn more👇
Links:
👉 Daniel's Linkedin
👉 Tech To The Rescue website
👉 Kasia's Linkedin
👉 Maciej's Linkedin
👉 Our website

Check out other episodes 👉 here 👈
If you have any questions, feel free to contact us at foundingimpact@ragnarson.com

At Ragnarson we help companies deliver great products. We take care of development and deployment so that they can focus on growing the product and working with customers.