Founding Impact: Why being partnership-ready is more important than investment-ready with Leon Reiner from ImpactHub Berlin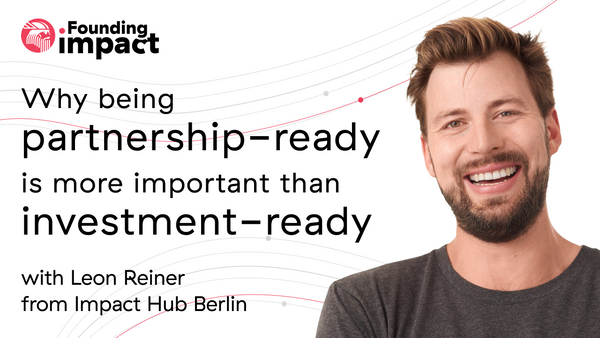 Being so close to the Berlin impact startup ecosystem, our podcast guest has a clear view on how drastically it improved over the course of past 10 years.

The guest of this episode is Leon Reiner - Co-Founder and Managing Director of Impact Hub Berlin, a unique place helping people and organizations to co-create innovative solutions for people and the planet.

When Leon's impact journey started, no one knew what social entrepreneurship or impact even is. The whole concept was unknown and looked up on very critically.

Today, the situation is completely different.

If you want to learn more about how the impact ecosystem changed over the past decade, check out the whole episode.
Links:
If you have any questions, feel free to contact us at foundingimpact@ragnarson.com
At Ragnarson we help companies deliver great products. We take care of development and deployment so that they can focus on growing the product and working with customers.