Ruby on Air: Między maturą a pracą w software house - jak znaleźć balans? | Gość: Nikodem Macuk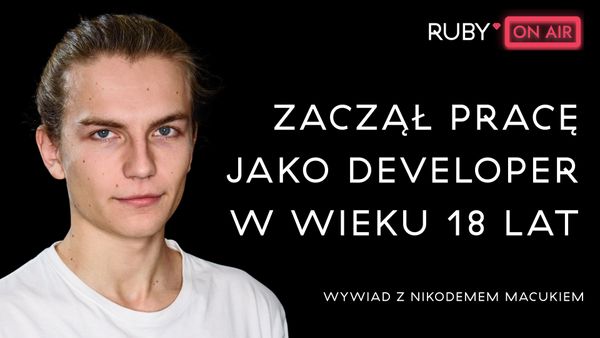 Czy trudno jest wejść w świat IT, który tak bardzo łaknie specjalistów?
W najnowszym odcinku Ruby on Air, Dawid rozmawiał o tym z Nikodemem Macukiem - Ruby developerem w Ragnarson.
Jak zacząć karierę w programowaniu, żeby zapewnić sobie szybki i dobry start?
Na jakich umiejętnościach się skupić i jakich błędów unikać?
Odpowiedzi na te i znacznie więcej pytań znajdziesz w poniższym wywiadzie👇
At Ragnarson we help companies deliver great products. We take care of development and deployment so that they can focus on growing the product and working with customers.