Ruby on Air: Jak robienie trudnych rzeczy pozwoliło mi się rozwijać - wywiad z Mariuszem Pietrzykiem cz.2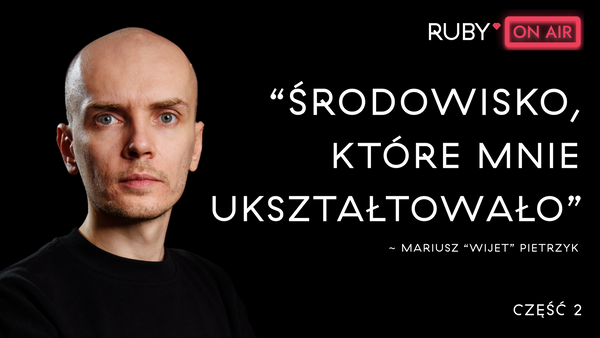 Ludzi nie trzeba zmuszać do rozwoju - wystarczy dać im odpowiedni kontekst i pozwolić działać.

Dokładnie takie wartości promujemy w Ragnarson.
W oparciu o odpowiedzialność budujemy środowisko nastawione na rozwój i wspierające wychodzenie ze strefy komfortu.

Dzięki temu historie takie jak Wijeta są możliwe.

O tym, jak rozwinął się przez 14 lat w Ragnarson, opowiedział w drugiej części wywiadu z serii RubyOnAir.
At Ragnarson we help companies deliver great products. We take care of development and deployment so that they can focus on growing the product and working with customers.